Slapdash moves house
It's not the sort of thing you expect to happen when you go to work. Sure, maybe your job is in itself unpredictable – maybe it's someone's birthday and you'll have mudcake, maybe shit will hit the fan in accounts, maybe you'll get sacked for reading blogs on the company dime. But one thing you probably wouldn't think you'd see is that you'd arrive to find your workplace was closed. Y'know, just… closed.  Like this: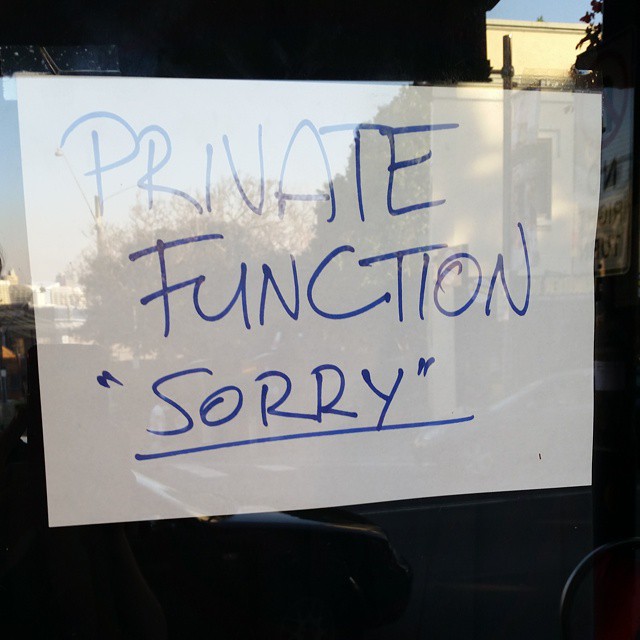 Except there was no function at that point in time (apparently it was the night before) – the lights were NOT on and, surprise, nobody was home. And nobody thought to tell us, even though our poster was out front on the chalkboard titled "ON THIS WEEKEND". But, you know, "sorry".
So we made some very quick manoeuvres and let people know online and with that one remaining poster…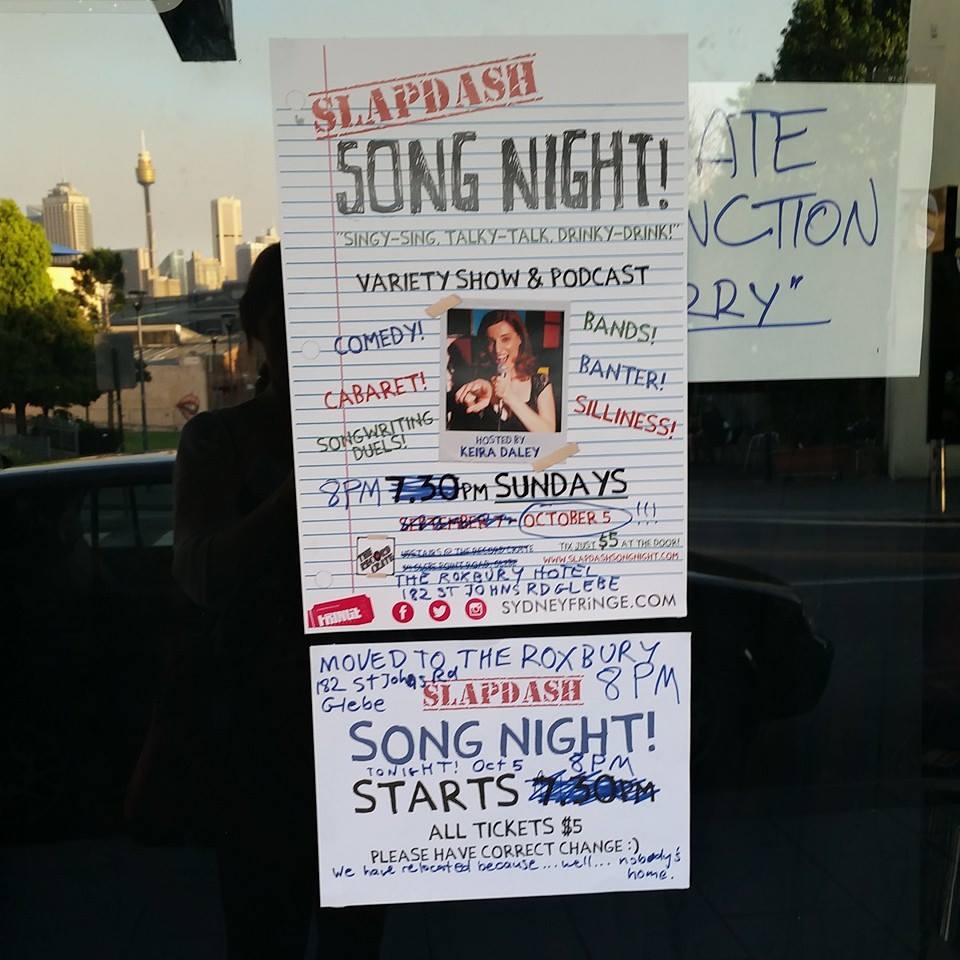 The very kind people at The Roxbury Hotel let us in out of the proverbial cold, and the show – SLAPTOBERFEST – went on. Because even though it's a silly show full of silly songs and all for fun and entertainment, we take our commitment to our work creating silliness seriously. The show must go on, and go on it did, and go on it will, so freakin' help me.
As it turns out, the room upstairs at The Roxbury has a far more suitable set-up for our purposes. So we're staying there.
The explanation for our now-former venue being closed? They were tired and they forgot. Or maybe they mean "forgot". Who can say?
Our first official show at The Roxbury is our HALLOWEEN SPECIAL on October 26 at 7.30pm. We've got Cruello de Vil, Mark Simpson, Jim Fishwick, and a big ol' green monster (who's not the Hulk, FYI).
You should come. It's gonna be SPOOKSLAPULAR.