K-Dizzle writes a song or two
Here are some lyrics and musics I've written. All of the instrumental accompaniment here is not me playing because I'm super unco – I can play well enough to show someone how it goes bit by bit (and if I can't, I can sing and/or beatbox it – yes, I work with some very patient musos), but it takes a proper ninja to play it on stage with all eyes and ears on them.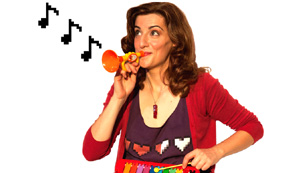 Zero To Hero
Recorded live in Perth at Slapdash Song Night!, February 9, 2015
This is a song about Edinburgh Fringe. I had a lot of help with cramming musical references into this one, so while I can take full credit for the lyrics, the music was a collab with Mark Chamberlain for shiz.
Powder My Back "cover"
Recorded live in Sydney at Slapdash Song Night!, June 1, 2014
You could call this a cover, except that it's an entirely new song because… well, you'll hear why. Features Mark Chamberlain on keys, Joey Pangilinan on percussion, and back-up singers Jacqui Greenfield and Shannon McKinn. Get your boogie on with this one.
There's No One New Around You
Recorded live in Sydney at Slapdash Song Night!, November 2014
The fateful song that started it all – now there's a whole damn show about it. The challenge was to write something scary, so I made a list of everything I'd seen on Tinder. Mark Chamberlain on keys.
Anywhere But Here
Recorded live on ABC Radio 702, September 17, 2015
I wrote this especially for Tinder Musical – credit goes to Steven Kreamer for adding the We Are The World-esque three-part harmonies towards the end. I'm singing with my co-star Mark Simpson and we're accompanied by Steven Kreamer. I have a feeling our sentiments were a bit harsh for radio.
Setting Sail
Recorded live in Perth at Fringe World as our LadyNerd encore, February 10, 2015.
This is my song about 19th century pioneer of investigative journalism, Nellie Bly. It's set on the morning that young Nellie embarked on her history-making round-the-world trip – November 14, 1889. This recording is me singing (in the distance?), and Mark Chamberlain is pure magic on keys.